Chevron is committed to social investments in the communities where we operate, including in Israel. Our social invest projects in Israel were chosen on the basis of local needs as determined by a needs assessment process we conducted. As a result of this process, our social investment pillars were defined in order to strengthen and assist communities from all sectors of Israeli society:. Our focus areas include promoting and developing technological education (STEM), economic development, and contributing to the environment.
Chevron also strives to increase the employment of blue-and-white staff, local sourcing and use of local suppliers, and the transmission of knowledge and experience to Israel's growing natural gas industry on topics such as safety and preparedness for non-routine situations.

Chevron Mediterranean Limited is operating and developing a social investment program in Israel that continues the programs operated by Noble Energy, before the merger with Chevron in 2020. Chevron's program is expanding and developing in accordance with existing needs.

Over the years, we have supported a number of major programs:
chevron-ruppin center for energy and natural gas
In 2014, Ruppin Technological College became home to a knowledge and study center for energy and natural gas disciplines – a partnership between the College and Noble Energy.
The center trains practical engineers and students in a variety of fields for careers in the energy and natural gas sector. Most of its graduates have gone on to work in Israel's flourishing energy industry, whether at Chevron or in other companies and organizations. They are employed as practical engineers, technicians, and in other capacities.
Heznek la'Atid launches and develops unique and innovative programs aimed at promoting education and academic/technological study, personal empowerment, and the acquisition of skills leading to socioeconomic mobility for disadvantaged populations from all sectors of society.
Heznek l'Handesa'im (Heznek for Practical Engineers) and Heznek l'Ta'asiya (Heznek for Industry) are two of our main programs for promoting technological education in Israel. Operated in all sectors of Israeli society, these programs have proven successful in keeping secondary and post-secondary students from dropping out of school, and in helping young people from disadvantaged backgrounds enter the workforce with tech skills needed by industry, while integrating successfully in society and the community.
Each year, these programs help thousands of teens and young adults forge personal and career paths. Our collaboration with Heznek began in 2015 and continues to this day.
Youth Futures, a subsidiary of the Jewish Agency for Israel established in 2006, operates in 36 communities in Israel's social and geographical peripheral regions in order to support at-risk children and their families.
Youth Futures adopted a holistic approach to escorting the families, called "the mentoring model," which entails a significant adult accompanying the children and their families on a journey to change over a three-year period. Youth Future's mentors are the primary means of empowering children, their families, and schools, as well as the entire community.
It operates across all of Israel's sectors, in order to provide children and their families with security, tools, and equal opportunities to realize their potential.
TALMA– program for excellence in english – english studies for israelis of working age
One of the challenges faced in the professional world in the 21st century is the extensive use of the English language in the labor market. Many Israelis, from all strata and sectors, often find themselves having difficulty coping with this language requirement even after graduating from high school and successfully passing their matriculation exams.
As an international company that contributes to economic growth in Israel, Chevron supports dedicated courses developed by the TALMA Association (Israel Program for Excellence in English) that aims to help Israelis of working age improve their English and remove language barriers as they seek to advance and establish themselves in the global work force.
hanoar haoved vehalomed in jisr a-zarqa – a marine and social oriented youth movement
The community of Jisr a-Zarqa, located on the Mediterranean coast, suffers from economic and social disparities that also harm its youth. HaNoar HaOved VeHalomed Youth Movement established a branch there, and one of its main goals is to connect young people in the community to the sea, to the shore where they live, to cultivate leadership and social environmental literacy, with the aim of empowering and strengthening them and the community in which they live.
As part of the movement's activity, participants learn to swim and later experience sailing and surfing activities, as well as social environmental activities. Residents of the fishing village of Jisr a-Zarqa are also involved in the activities. Chevron supports this local activity together with our partners in the Leviathan reservoir.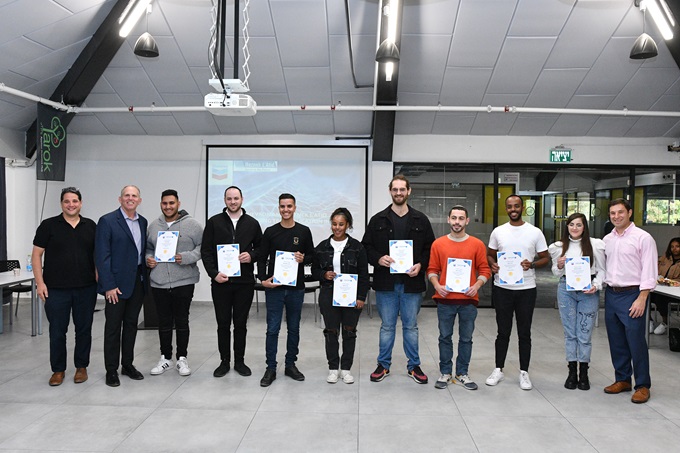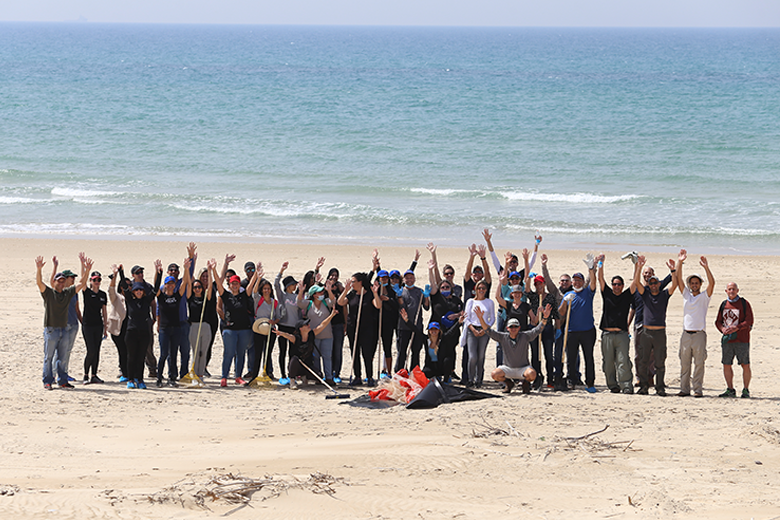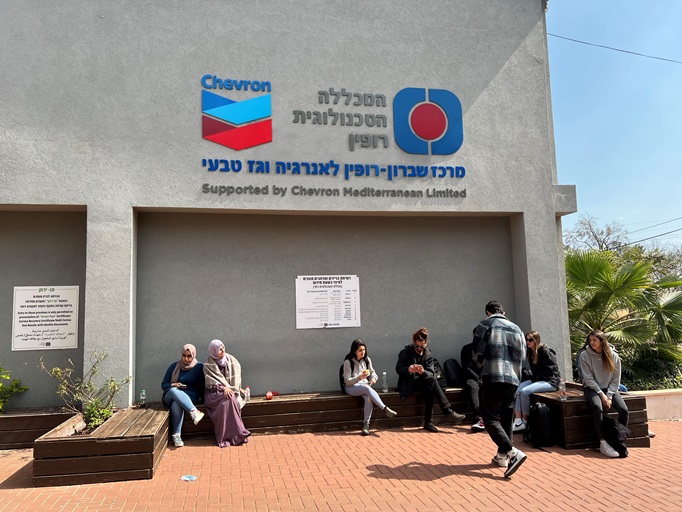 ofanim – science studies in the social and geographic periphery
STEM subjects are the key to continued economic and social development in Israel and around the world, but over the years large gaps have developed between the needs of the education system and its ability to fully satisfy them. This disparity is even more evident in Israel's social and geographic periphery.
The Ofanim Association provides STEM education to every corner of Israel's periphery. The association operates mobile laboratory classrooms on buses that have been specially converted and refitted for this purpose. The buses arrive at schools during school hours and give students practical access to STEM studies.
the coast patrol – locating and removing "ghost nets" and other hazards from the sea
Fishing nets left abandoned at sea present a death trap for mammals and other marine animals that get caught in them and die of suffocation and other causes. These fishing nets are called "ghost nets."
Israel's Coast Guard Association locates ghost nets and other hazards through survey dives and gathering crowd-sourced information from the marine community. Volunteer divers with specialized training work through the Coast Guard to remove identified hazards from the sea. These, sometimes high-risk activities, are performed with highly specialized preparation and an emphasis on safety.
As a company that operates offshore Israel, Chevron prioritizes the preservation and protection of the marine environment. Our support for the activities of the Coast Guard Association is just one of the ways in which that priority is reflected.
my wave – empowerment for teens at risk through surfing
My Wave helps at-risk youth address obstacles and encourages them to remain in the educational framework. My Wave empowers these marginalized youth through surfing – an extreme sport that combines learning and hands-on experience – as a tool for personal development. My Wave believes that surfing— which is about overcoming the sea's waves and currents, changing weather conditions, finding points for balance, repeated falls and uncertainty –has far-reaching effects which impact other areas of life.
Chevron supports My Wave's activities in the Kfar Galim youth village, near Tirat HaCarmel. Together with our partners in Leviathan, we also supported the establishment of the My Wave facility in Kiryat Yam.
digital literacy program, yemin orde youth village
The Yemin Orde Youth Village, located on the heights of Mount Carmel, is one of the oldest youth villages in Israel. Each year, nearly 400 teens are live and go to school there, most of them new immigrants from troubled corners of the globe.
When COVID quarantines and remote learning, the educational staff at Yemin Orde became aware of the difficulty experienced by many it its students with the digital world, both in terms of basic knowledge and resources. As a result, the youth village specialized digital literacy project to address the needs of its students.
As part of the project, which Chevron supports together our partners in Leviathan, a great deal of digital content has been integrated into the school's education system and the boarding school, and each one of the students who face the challenges addressed by the program receives a laptop computer that accompanies them throughout their years at the school, and which they take with them upon graduation.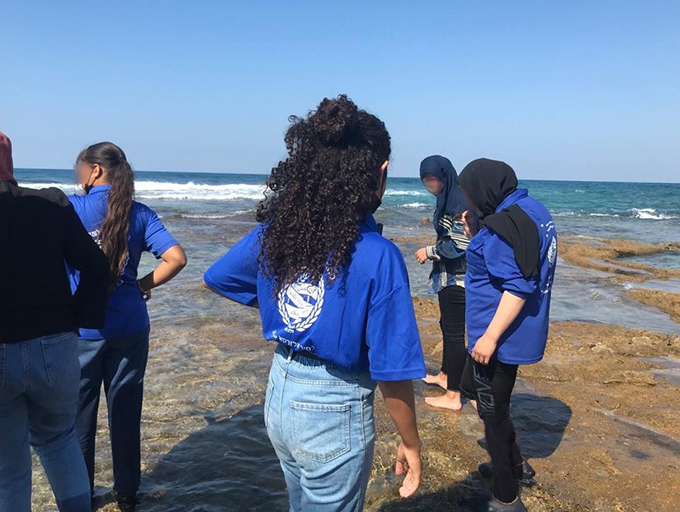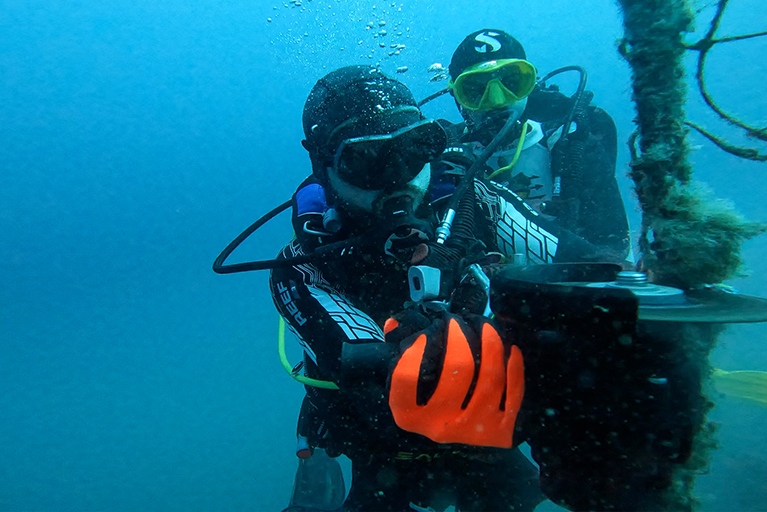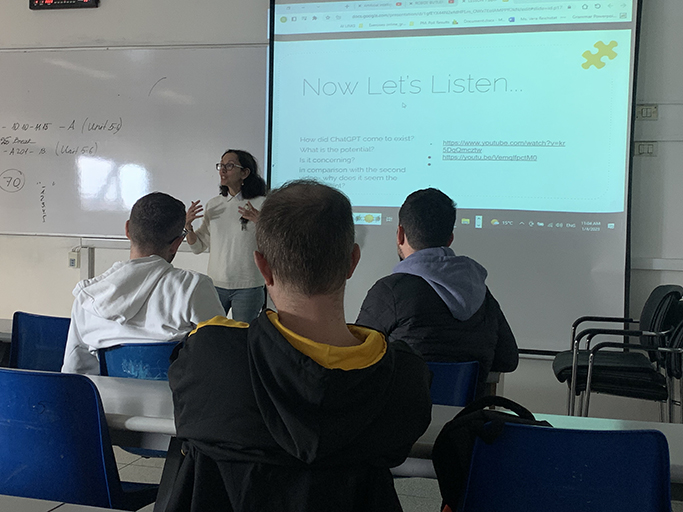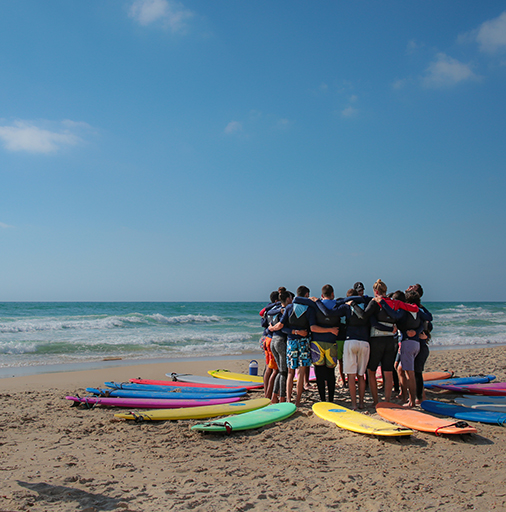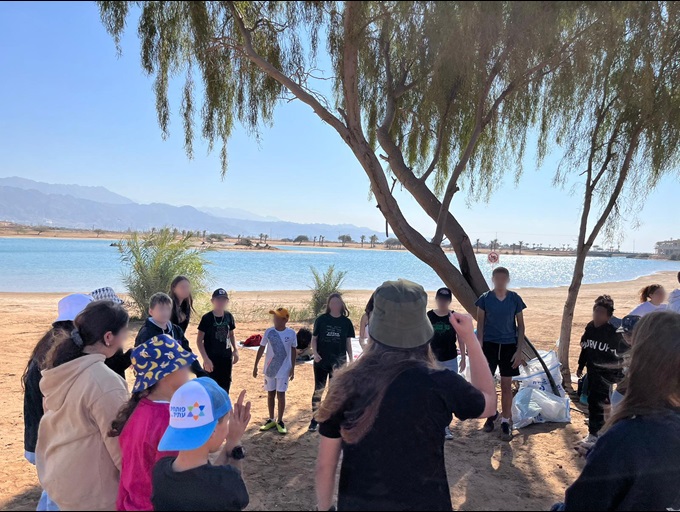 Venatata supports the development of ecological forests in cities and villages in order to promote economic sustainability and promote a culture of planting and maintaining trees as an educational tool to enhance environmental consciousness.
Chevron, with its Leviathan JV partners, supports Venatata's flagship program "Forest City" in Jisr A Zarqa. The project aims to plant community gardens in educational institutions and rehabilitation centers in collaboration with the community. Trees will be planted in public areas, and residents will receive assistance in planting on their private properties.
Additionally, the company supports the establishment of three therapeutic gardens at rehabilitation facilities throughout Israel, along with a volunteer program in which employees participate in planting the gardens in partnership with residents of the institutions.
meir shfeia youth village - young instructors program
Meir Shfeia Youth Village, one of the first youth villages in Israel, serves as a boarding school and extra-regional school for approximately 600 students. As part of its activities, Meir Shfeia conducts a program to train students to be young instructors. is being conducted throughout the year as part of an empowerment framework for the village's youth.
Its objectives, among others, are: empowering the village's students; enhancing leadership abilities and personal resilience; fusing the students' society, while maintaining their individual identities as well as their origins; cooperating with the village's young team; and attracting more participants.
Chevron supports the program with its Leviathan JV partners.
scholarships
Chevron grants scholarships including the following:
Leviathan Scholarship – scholarship awarded to students who specialize in studies related to the environment and energy, in cooperation with the Tom Orchard on the Carmel Coast. Scholarship recipients volunteer at an orchard that targets sustainability and social development. This scholarship is awarded together with our partners in the Leviathan reservoir.

Scholarships for Heznek trainees – Every year Chevron, together with the Heznek organization, awards a scholarship to outstanding students in colleges where the organization operates, with the aim of encouraging their continued excellence in studies and assisting them.
Humankind
As part of our commitment to the community, Chevron Israel operates a program called Humankind that enables its employees to support organizations and goals that are important to them. Every employee can donate to a social nonprofit, and Chevron will match his/her donation. The program also enables employees to volunteer with organizations that they choose; the company donates to the organization based on the number of volunteering hours recorded.
Chevron Mediterranean Limited employees volunteer on a regular basis for an array of Israeli projects and nonprofits.
other programs
taasiyeda

Noble Energy supported an educational program developed by the Taasiyeda organization, aimed at introducing youth and the younger generation to the world of industry. The program transmits values, motivates its participants for STEM studies, and fosters development and progress in innovation, creativity, and entrepreneurship.

madatech

Seeking to introduce young people to STEM career options, Noble Energy collaborated with Madatech – the Israel National Museum of Science, Technology, and Space to establish Noble Energy Science Park. The Park is a hub for interactive activity, designed to inspire creativity and spark curiosity in children, from elementary school on.

ani carmeli

Ani Carmeli ("I'm a Carmel Resident") is a unique educational program operated by the Israel Nature and Parks Authority in the Carmel area, intended for local pupils from different sectors of society (secular, religious, Arab and Druze). The program gives these pupils comprehensive, hands-on training aimed at transforming them into trailblazers of change in their local communities. Chevron supports this program along with its partners in the Leviathan project.