leviathan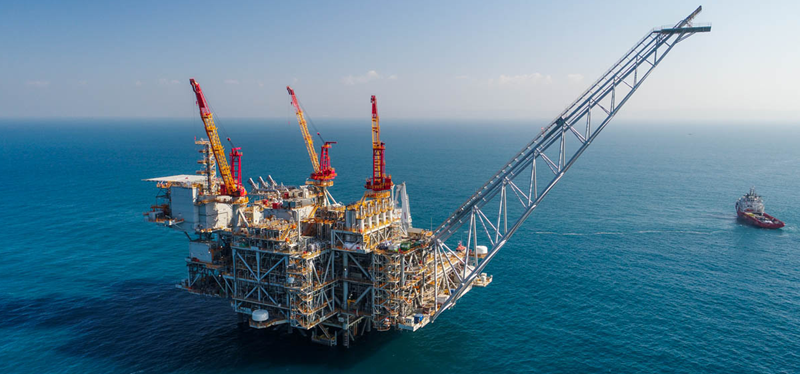 The Leviathan gas reservoir was one of the world's largest deep-water gas discoveries of 2000-2010, and its development is the largest energy project in Israeli history. Some 200 engineers took part in the project's engineering design process, while 7000 workers from 25 different countries were employed in its construction. The reservoir was discovered by Noble Energy, now Chevron Mediterranean Limited (39.66%),NewMed Energy (45.34%), and Ratio Energies (15%) in December 2010.
The gas field is located deep in the Mediterranean Sea, 130 km west of Haifa. The estimated volume of gas in place is 934 BCM (33 TCF), while the estimated volume of recoverable reserves is 605 BCM (22 TCF).
The reservoir's development entailed the drilling of four production wells to an average depth of 5 kilometers below sea level, the laying of a subsea transmission pipeline, and the construction of dedicated offshore processing facilities. All of this was accomplished at an estimated investment of over 12 billion shekels for Phase 1 of project development. Now it is possible to produce 12 BCM of natural gas per year from the site.
Thanks to the development of Leviathan, Israel can now implement a Ministry of Energy resolution to cease the use of coal as an electricity-generating fuel by 2025. This will allow all Israeli citizens to breathe cleaner and healthier air. Now that Leviathan's development has been completed, Israel has taken a great leap forward and become, for the first time in its history, an exporter of natural gas in significant quantities.
tamar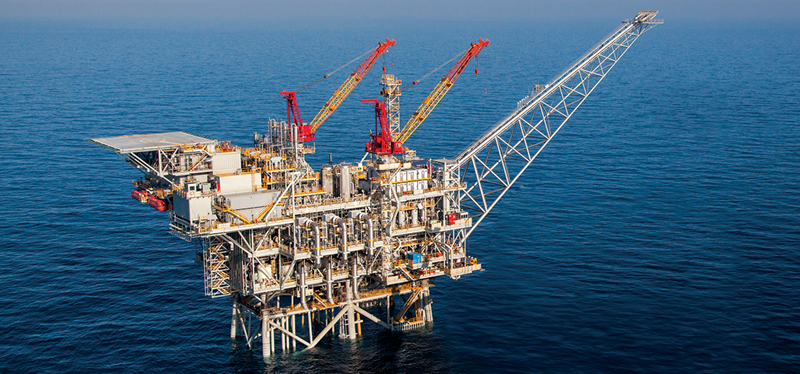 The Tamar gas reservoir was discovered in January 2009 and developed within just four years – fast-tracked to meet immediate local needs after Egypt stopped supplying Israel with natural gas.
The Tamar project partners are Noble Energy, now Chevron Mediterranean Limited (25%), Isramco (28.75%), Tamar Petroleum (16.75%) Mubadala Energy (11%), Tamar Investment 2 (11%), Dor Gas (4%), and Everest (3.5%). The reservoir is located 90 km west of Haifa, at a depth of 5,000 meters below sea level, and covers an area of 100 km2.
Six production wells at Tamar produce volumes of natural gas ranging from 7.1 to 8.5 million cubic meters per day each. Most of the natural gas processing (dehydration, separation of liquids, separation of condensate, etc.) takes place on the Tamar platform situated 24 km west of Ashkelon. Tamar ushered Israel into a new era of energy independence, supplying 70% of Israel's energy consumption needs for electricity generation. The concomitant reduction in the use of coal, fuel oil, and diesel fuel resulted in improved air quality.
mari-b
In 2000, two years after Noble Energy began operations in Israel, following exploratory activity by our teams, we discovered what would prove to be the first of a series of groundbreaking natural gas discoveries – the Mari-B reservoir which contained 28 BCM of natural gas and was developed as part of the Yam Tethys project. Along with our Israeli partners, Delek, Delek Drilling, and Avner, we supplied natural gas as early as 2004 to the local market – the first time in Israel's history that blue-and-white natural gas flowed to the nation's shores.